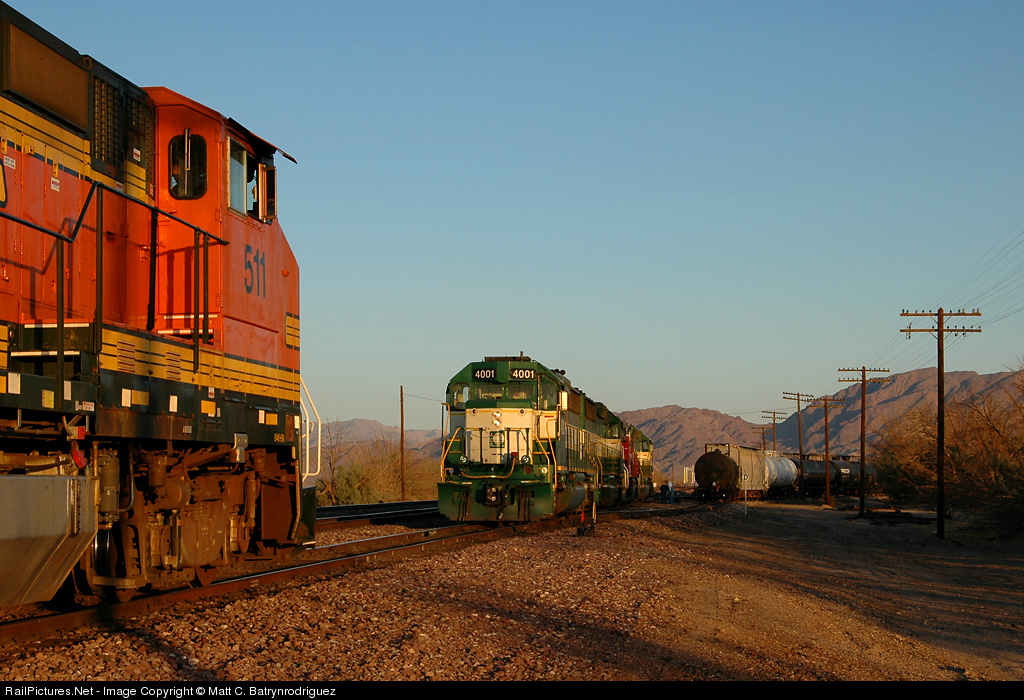 The Arizona and California Railroad
at one time belonged to the ATSF. It served the heat of the California and Arizona desert from Phoenix to Cadiz, California. It branched off the Transcon in Cadiz . The line went to Blythe, CA and across into Arizona to Phoenix. LA-Phoenix route this way was shorter than Williams to Phoenix through Prescott. Cadiz, CA where the Arizona and California Railroad meet The BNSF Transcon.
190 mile (306 km) mainline from Cadiz, CA (BNSF interchange) - Parker, AZ - Matthie, AZ (BNSF interchange).
57 miles (92 km) of trackage rights over the BNSF Railway from Matthie - Phoenix, AZ.
50 mile (80 km) former branch line from Rice - Blythe - Ripley, CA. Now shortened as a spur for Rice freight car storage.