In our love for Western railroads, everyone has a favorite line and even a favorite train. Whether it's a passenger train or freight, each of the great Western lines ran very distinct and awesome trains. The Santa Fe Chief, The SP Daylight, Santa Fe's Chicago-LA Piggyback unit train in the 70's and SP's Sugar Beet Specials. The UP City of Los Angeles which streak across the desert and it's DD-40 led freights of says gone by. We had some trains of beauty and speed.
My personal favorites were on The SP, the beet specials: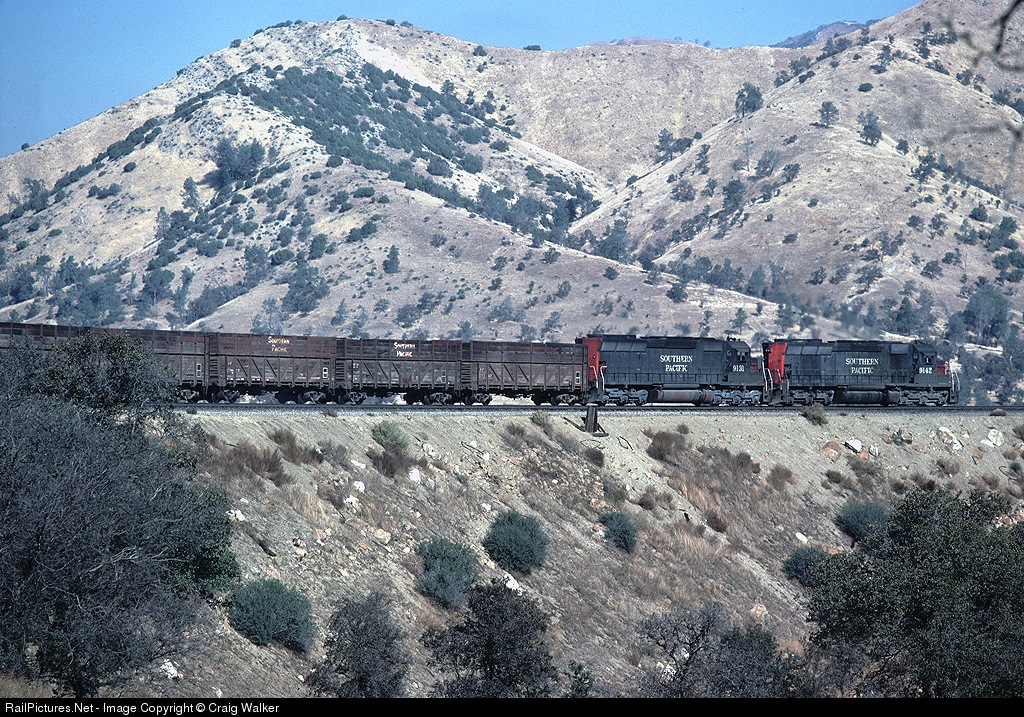 They would hug the shoreline on The Coast Line and up and down The San Joaquin Valley. You would also see them in The Imperial Valley through El Centro and Palm Springs. They we be bound as unit train BKGUS for The Holly Sugar Plant at
Betteravia, CA
near Santa Maria for processing.