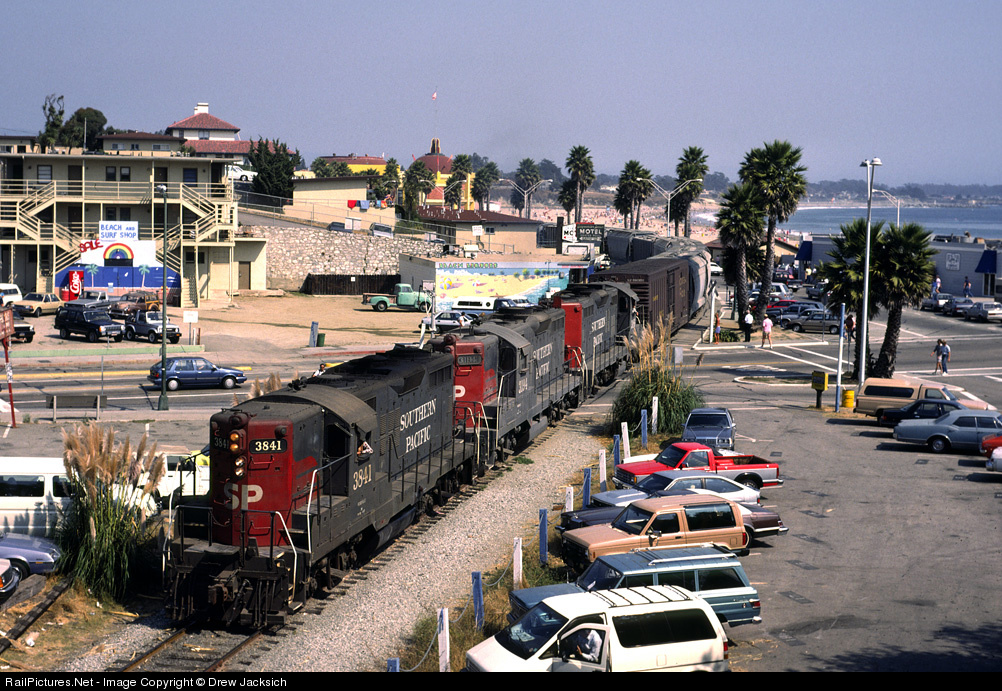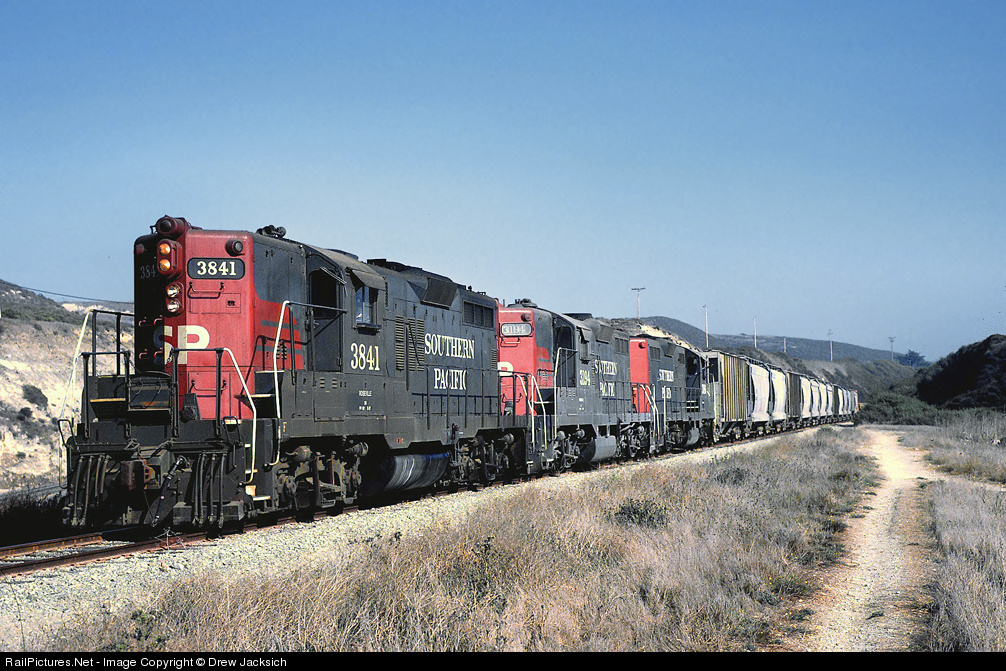 The
Mountain Line
was Southern Pacific's gateway to Santa Cruz and logging camps in the Santa Cruz Mountains. From San Jose to Santa Cruz and Watsonville to Santa Cruz this was one of SP's most picturesque lines. Top photo Geeps driving through the beach parking lot. Right is local heading to Davenport, just North of Santa Cruz.
Santa Cruz Railroading History
will give you more history and information on the line and it's importance.